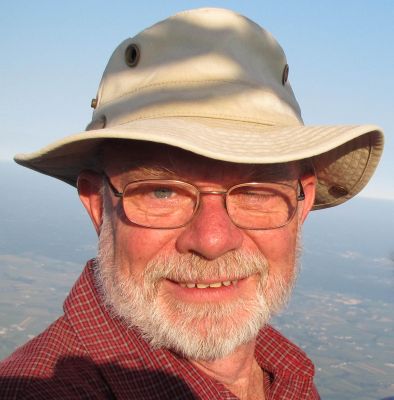 Tom became interested in photography 35+ years ago when he bought his first Mamiya / Sekor 35 mm camera. Next came a Pentax. In 2003 he purchased a Canon Digital Rebel and has been taking digital photos since then. He upgraded to a Canon 40D in 2007 then to a Canon 6D in 2015.
He began to show his photos in 2004 and won 3rd place for a photo titled "Nectar Break". Each year he has entered the local Art Shows and has won ribbons for his photos.
Tom's photo titled "Jaspar on Roof" was published in the "Cat Welfare Association 2007 Calendar" representing the month of September. "Peony" was awarded a first place in 2008. "Weathered Tree" won 3rd place in 2013. "Morning Light" won first place and "2 Tone Dahlia" won honorable mention in 2015.
In 2014 Tom joined his wife in a studio at Western Avenue Studios in Lowell, Mass. and displayed his work there until June of 2017.
Photography Awards:
Best in Show - "Christmas Cactus Flower" - Tewksbury Community of Artists - 2017 Spring member show
3rd Place - "The Blue Railing" - Woburn Guild of Artists - 2015
1st Place - "Morning Light" - Wilmington Arts Council - 2015
Honorable Mention - "Two Tone Dahlia" - Wilmington Arts Council - 2015
1st Place - "Peony" - Wilmington Arts Council - 2009
2nd Place - "Sun Rays" - Wilmington Arts Council - 2008
Honorable Mention - "Waterfall" - Tewksbury Arts Festival 2007
Merit Award - "Blue Springs" - Wilmington Arts Council - 2007
1st Place - "Blue Springs" - Tewksbury Arts Festival - 2006
Honorable Mention - "Wind Chimes" - Tewksbury Arts Festival - 2006
2nd Place – "The Queen" - Tewksbury Arts Festival - 2005
3rd Place - "Window Dressing" - Wilmington Arts Council - 2005
3rd Place – "Nectar Break" - Wilmington Arts Council - 2004